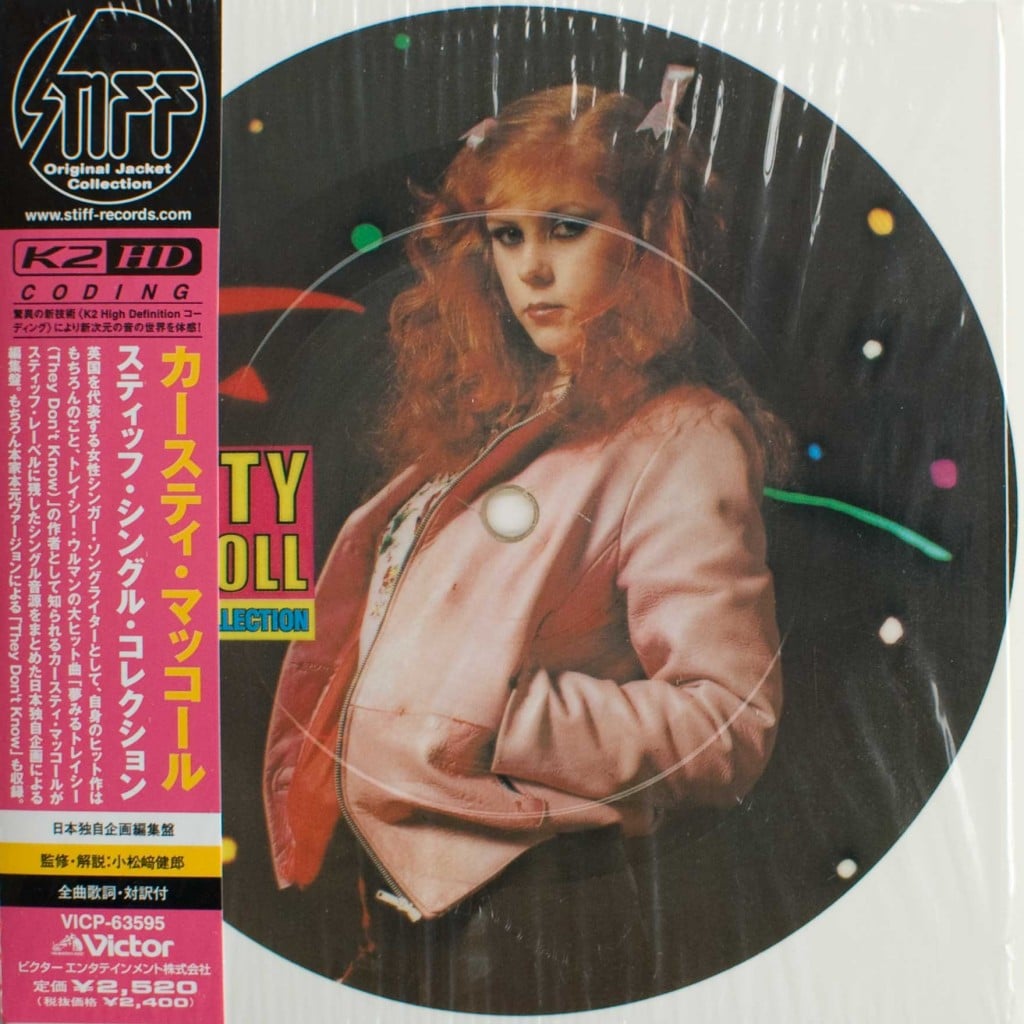 This was a Japanese release and you get what it says – a whole bunch of Stiff era recordings. Beautifully presented with an excellent booklet (including Japanese lyrics), the front and back artwork is a faithful recreation of Kirsty's first single, They Don't Know, in its superior picture disc version.
Early singles (1, 2, 3), an extended single version (7), B sides (4, 5, 6, 8, 9), three extended mixes (11, 12, 13) and with a drumroll, the unissued 'lost' second single (10), although its B side remains lost!
Being a Japanese release, there is what is described as an "unreleased extended mix" of He's on the Beach. We believe, however, that it is taken from the 12 inch single's B side version. Track 12 is taken from the same 12″ release.