This is a compendium of cover versions of 'They Don't Know', from 2006 onwards, Please be patient, this page takes a while to load. There is also another page which covers earlier versions.
The Boyfriends (2006)
From the 2006 album 'Once Upon a Time'
Nailpin (2007)

Belgian rock band Nailpin covered the song in 2007, with an excellent video shot in Las Vegas.
Marc with a C (2007)
American singer Marc Sirdoreus.

James Bradford (2007)
On Beatnick Blanket Records, catchily titled 'AyeAyeAyeTunes Exclusive: The Collected Works – Disc Three, Rare Rock Fumes by James Bradford'.
Maybe Tonight (2007)
Interesting CD this, with this Spanish band one of many acts covering Stiff classics on 'Si no es Stiff… no merece un tributo'.
The Yardvarks (2008)

Shot during a radio session, nice band version harmonies and saxophone.
Made (2008)
Halvsøstra (2009 / 2019)
Halvsøstra plays Kirsty MacColl in Norwegian, retitled 'Hjertet kan´ke ta så feil'.
Glimpses from concert in Norway.

and from Soho Square!
Attic Lights (2009)
Scottish band Attic Lights covered TDK in 2008' 'Never Get Sick of the Sea' single.
Melanie Nichols (2009)

Home cover of TDK.
The Sweptaways and Anders Wendin (2009)

The Sweptaways and Anders Wendin, with another Swedish version, well worth watching.
Nicoletta Umili (2010)

Shot in black and white, with quite the strangest "baybee" out there!
Kim Wilde (2010)

Kim sang TDK at the 10.10.10 Kirsty tribute concert in London, and on her 'Snapshots' release.
Andrea Corr (2011)

Andrea Corr sang it on her 2011 release 'Lifelines', and also sang it at the Kirsty Shepherds Bush Empire tribute.

Gil Smart (2012 ?)

Not sure when Gil cut this but it was uploaded in 2012.
mixtapecupcake and Caroline

Some DIY Kirsty for you!
cgermany77

More from cgermany77, with chord practice notes!
Erivel and Cave (2012)

They Don't Know … played on ukeleles.
Jackson Wargo (2012)

With free download!
Mari Wilson (2012)
The ever divine Mari Wilson covered TDK on her 2012 covers album 'Cover Stories'.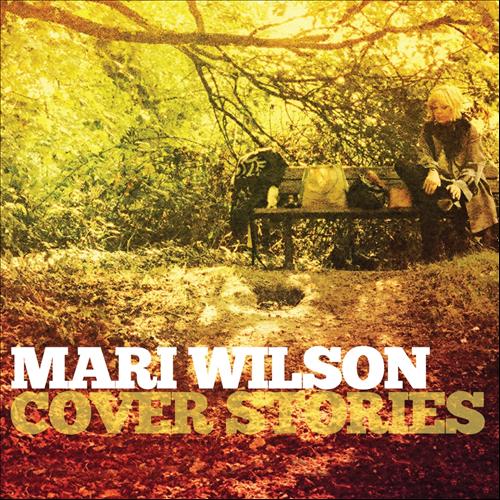 Story Thieves (2012)
Sid n Susie (2013)
Matthew Sweet and Susanna Hoffs cover

Rose Melberg (2013)

The one time singer with Tiger Trap covered TDK on her album 'September', on Lost Sound Tapes label.
Carl Eaton (2013)
Feather and Down (2013)
Swedish singer Karin Maria Andersson, released on the Japanese Irma label!

Keshco (2013)
In 1983 the first in a long-running series of Now! compilation albums was released in the UK. For the 30th anniversary, Keshco produced a thirty-track tribute to the original release. Listen at their Bandcamp page.
Lydia Loveless (2014)
https://www.youtube.com/watch?v=jwfadD31UH8
The excellent Lydia Loveless covered TDK on 'Something Else'
We like Lydia so much, here's a live version of the song too:
https://www.youtube.com/watch?v=-IRq3xtsuEI
Katrina Leskanich (2015)
Live at Guildford Cathedral – 5th May 2014
Karen Basset (2015)
Heart Shaped Stone (2015)
Bonita Delaney (2015)
Larry Cox (2015)
Raven & Darien Dill (2016)
Lexa Vonn (2016)
Maria Wideawake (2016)
Lewis Leighton (2016)
Donald Gooch (2017)
Orion Rigel Dommisse (2017)
Orion Rigel Dommisse posted this space age cover in March 2017.